LOOK-SEE (or THE LOOK-SEE as seen in the logo and playlist title) is a short film web series currently with 2 seasons created by Crypt TV. The series is categorized as IN UNIVERSE.
Content
Seasons: 2
Episodes: 9
Compilations: 2
Total Time: (Excluding Compilations) 
| Number | Title | Thumbnail |
| --- | --- | --- |
| S1E1 | "The Wedding Hand" | |
| S1E2 | "The Mistress Mind" | |
| S1E3 | "The Father's Hug" | |
| S1E4 | "Mysterious Man" | |
| S1E5 | "The Backwards Watch" | |
| S1SC | CHRONILOGICAL SUPERCUT | |
| S2E1 | "The Second Home" | |
| S2E2 | "The Second Theif" | |
| S2E3 | "The Second Love" | |
| S2E4 | "The Second Hands" | |
| S2SC | SUPERCUT | |
Plot
Synopsis
LOOK-SEE is about a creature by the same name, hunting people who have regret, forcefully trying to make them move on. When they fail to do so, the LOOK-SEE kills them in a way that symbolizes their regret. His victims receive a note before they encounter the LOOK-SEE. "IF YOU YOURSELF CANNOT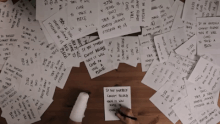 RELEASE THEN IT WILL COME TO TAKE A PIECE". The reason the note is in third person is because LOOK-SEE is not the one writing it, but one of its surviving victims.
Season 1
Based on the CHRONOLOGICAL SUPERCUT, LOOK-SEE terrorizes the town of Harbor after thirteen high school students from Harbor High were poisoned, presumably in modern day (2017, when released). This is what sets of the LOOK-SEE's mission visiting different citizens of the down who have different types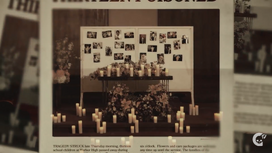 of regret. See the individual pages of each episode to know each character encounter. The finally of the season has the one character who survived becomes the LOOK-SEE's new note writer.
Season 2